The majority of Parc De Kievit is easily accessible to disabled guests and those in a wheelchair. The pathways and pitches on the grounds are well-maintained and therefore easily reachable for everyone.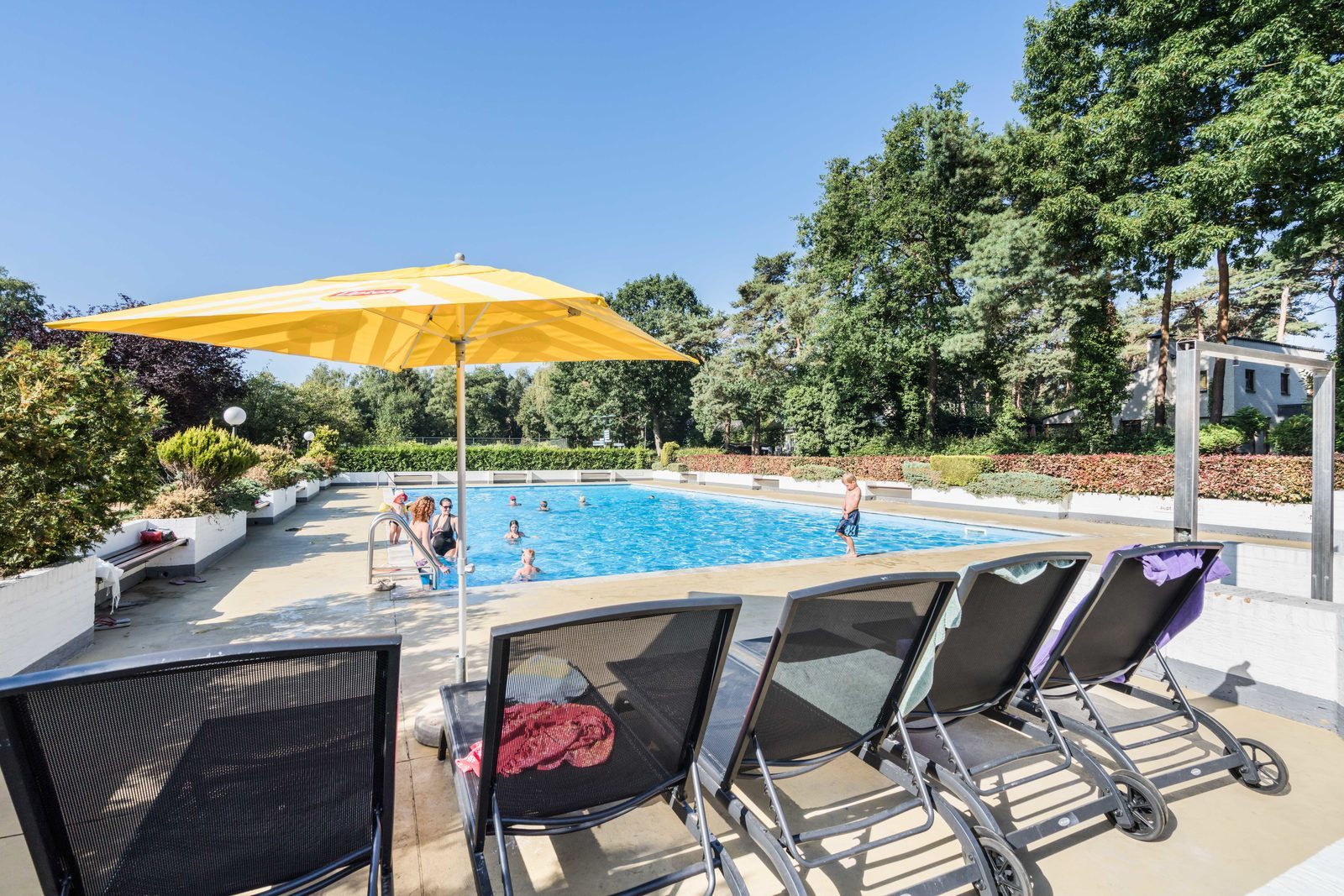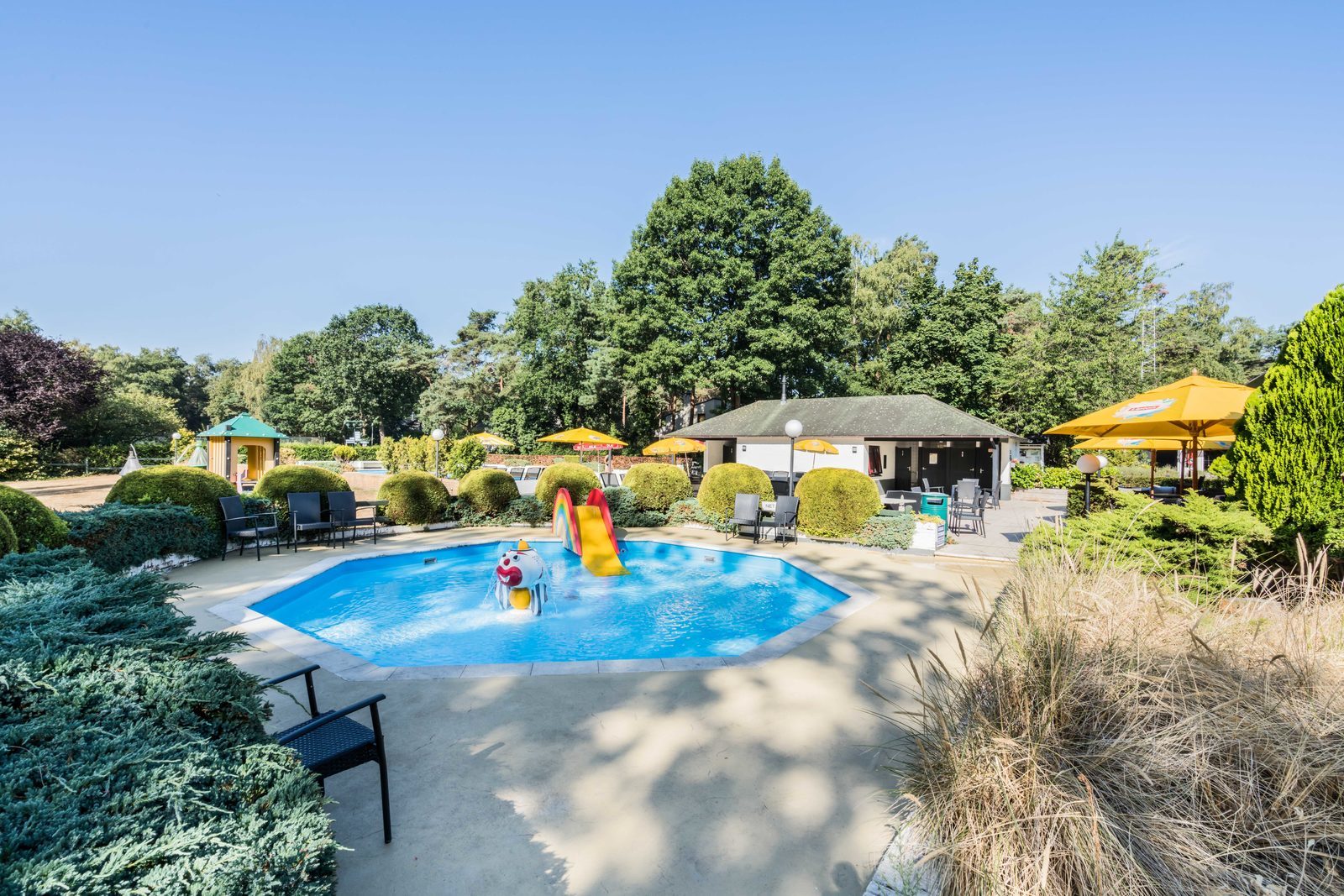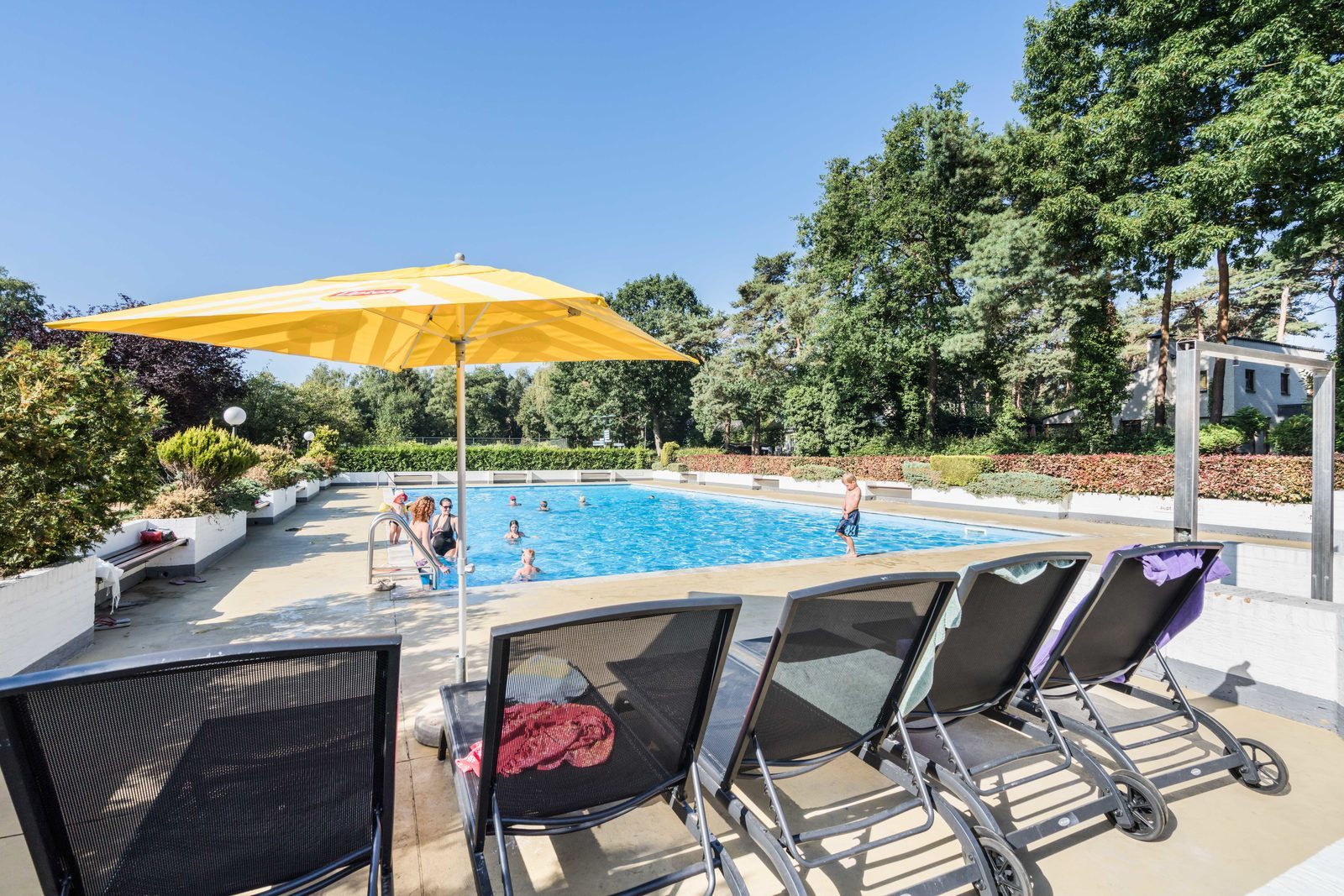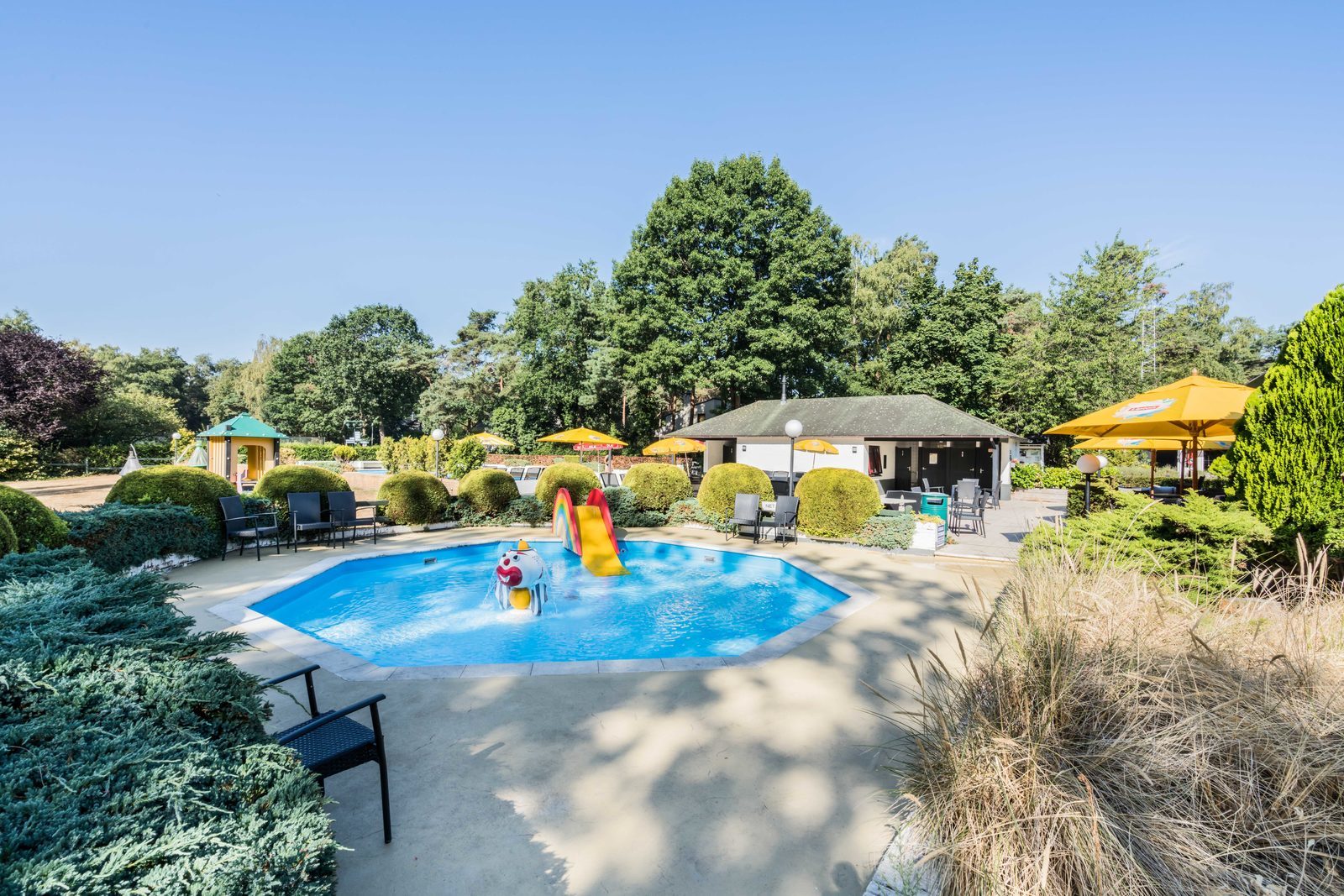 pool
Parc De Kievit offers a heated outdoor swimming pool (opened from mid-May to mid-September). Showers and toilets are available. We've placed benches around the pool so parents can easily keep an eye on their children while they're swimming. Would you like to enjoy a drink at a terrace while your children spend time at the pool? You can, because the swimming pool is right next to the terrace of Eetcafé De Kievit.
During the peak season of 2022, at the time of the construction trade holidays, Parc De Kievit will once again host an entertainment team. A group of enthusiastic boys and girls will organize activities with the children daily. Every week features a different theme and program. The activities will include playing games as well as arts and crafts. There will be something great for every child. Small children are allowed to bring their parents along. The activities won't be canceled in case of bad weather, they will simply be adapted to the circumstances. For more information, please contact Parc De Kievit's reception via telephone number 013-507 98 19 or by sending an email to info@parcdekievit.nl.
Parc De Kievit allows you to use professional tennis courts with artificial grass. In addition, you'll find a pétanque lane and a miniature golf course between the trees.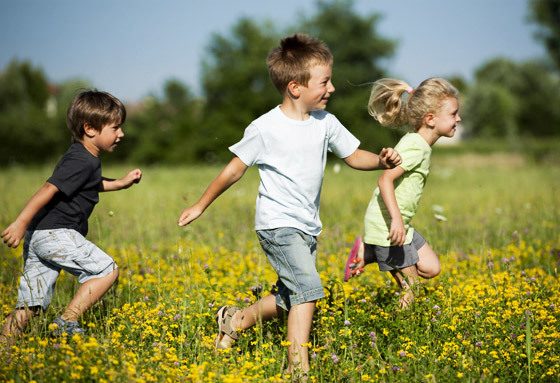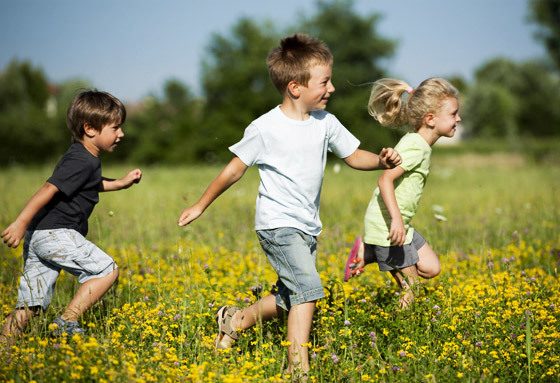 Kids
Parc De Kievit is very suitable for a vacation or a weekend away with the (grand)children. They can enjoy the exciting forest trails, the swimming pool or the playground. And how about a game of tennis or an afternoon of miniature golf? There's plenty of entertainment. An entertainment team is available during peak season.
At about half an our by car from our park, you will find the historic city of Tilburg. The city has many different impressive museums and an inner city full of culture, history, great museums, and pleasant terraces.
At 30 minutes by car from our park, you will find amusement park De Efteling. Step into the Droomvlucht with the entire family, or get enchanted in the fairy tale forest. Do you have nerves of steel? Test them in the Baron or Python.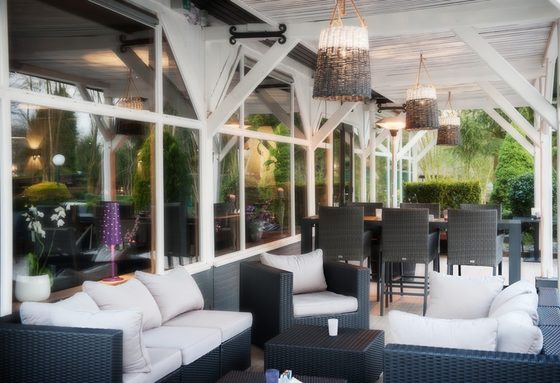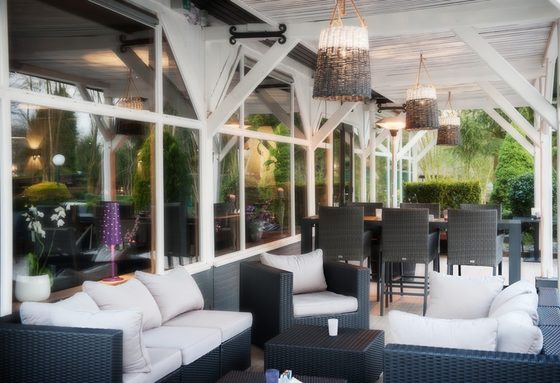 Brasserie De Kievit
Opening hours: Starting 1 May 2018, the brasserie will be opened from Thursdays to Sundays from 14:00 to 20:30.
At 30& minutes by car from our park, you will find the pleasant city of Breda. The city is known for its beautiful old inner city, its great shopping streets, and its pleasant terraces. A city that is truly worth visiting.
Go on a safari in your own country at Safari Park Beekse Bergen, and come face to face with your favorite wild animals. You can choose to travel the route with your own car or to go on a bus safari with an experienced ranger.
The peaceful forested area of the park is perfect for beautiful hiking trips. There are various hubs close to the park, which lead you to the most beautiful parts of nature in the area.
Visit Bobbejaanland in Belgium with the entire family. Test your nerves of steel in the Dreamcatcher or the Fury. Do you have small children with you? They will have an amazing time at Children's Land or in rides such as Okidoki.
Swimming pool De Wildert offers fun in the water for the entire family. The swimming pool has five lanes, making it perfect for swimming lengths. There is plenty of watery fun to be had for your children as well, and they will have hours of entertainment with the available water materials and the fun water slide.